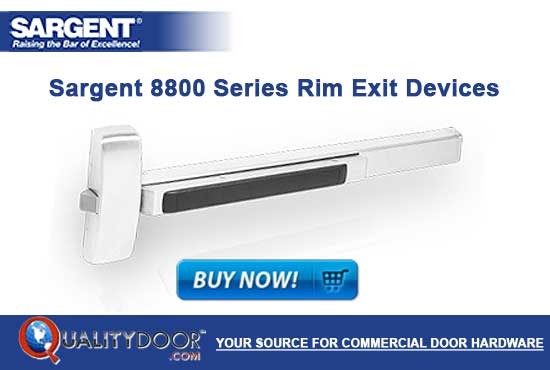 Sargent 8800 series Rim Exit Devices are one of the best exit devices/ panic devices in the commercial door hardware industry, that provide a unique combination of strength, aesthetics, innovation and durability. We highly recommend Sargent 8800 series Exit Devices to offices, schools, institutions, hospitals with single exterior doors and pair of doors with removable mullion. Sargent 8800 series Exit Devices are designed for standard width stile applications on wood and metal doors. The Sargent 8800 series Exit Devices provide a sleek, simple and obvious look to exit doors. The 8810, 8813, 8815, 8804 Sargent Grade 1 Exit devices are the leading commerical door panics in the commerical door and hardware industry.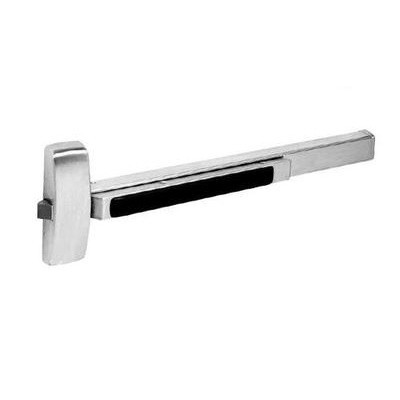 Sargent 8800 Exit Devices contain a variety of functions and are available in finishes such as stainless steel, oxidized dull bronze, polished brass and more. The lengths of the rail vary from F, doors with 33" to 36" width, to G, doors with 43" to 46" width. Sargent 8800 Rim Exit Devices also come in fire rated applications.
For more specifications and pricing of the Sargent 8800 series Exit Devices, please go to our website Qualitydoor.com, email sales@qualitydoor.com or contact our Hardware Experts at 1-800-992-3667.
Qualitydoor.com is a veteran owned, Gsa contracted on schedules 84 and 56. Sales@qualitydoor.com for inquiries.